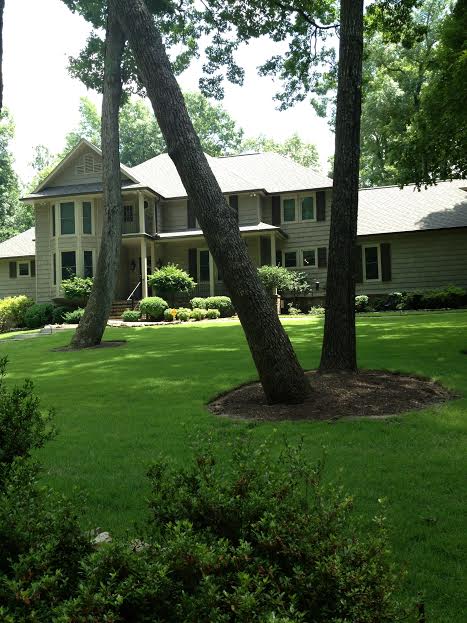 •Medium, broad-textured, high-density
•Shade and heat tolerant
•Low water use requirements
•Different from other Zoysia grasses in that it has aggressive regrowth and superior shade tolerance
•Perfect choice for home lawn landscapes, golf courses, and commercial applications
•Must have at least 4 hours of filtered sun
•Pallet or rolls
Palisades is a medium to coarse textured turf noted for its shade tolerance and low water use requirements. It tolerates mowing as close as 1/2″ with good weed competitions ideally as high as 2″ to 2-1/2″ for home lawns. Palisades close mowing also makes it ideal for use on golf course fairways especially where water availability is of concern.
Options
•Slab sod: 18 x 24 inch pieces (approximately). Great for most applications.
•Roll sod: 42 inches x requested lengths. Great for large areas such as sports fields, parks, or golf courses.
Links
Palisades University of Tennessee
Note: Due to varying soil conditions and fluctuating weather patterns, it is impossible to offer general maintenance guidelines that are perfect for individual sites and situations. Please contact your local U T County Extension Office for specific questions.