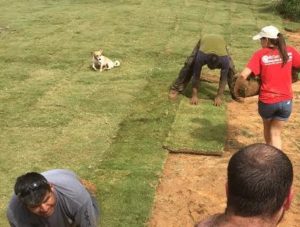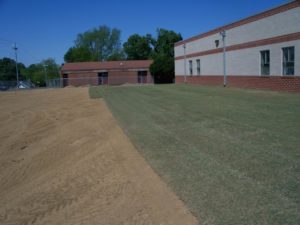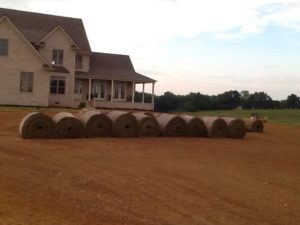 •Beautiful, dark green
•Medium blade texture.
•Requires full sun, not shade tolerant
•Tolerant of heat, heavy foot traffic, and drought
•One of the shortest dormancy periods of all hybrid Bermudas
•Excellent for home lawn landscapes, parks, playgrounds, sports fields, and golf courses
• Pallet or rolls  
This Bermuda is a warm season grass which is dark green, dense, and low growing via rhizomes and stolons. It is best adapted to hot, dry climates with an excellent heat tolerance. It performs best during periods of heat and has a winter dormancy period. Tifway 419 can tolerate heavy traffic and quick recovery time.
Options
• Mini Roll Pallet: 24 X 60 inch piece. Easy and quick installation. 
• Roll sod: 42 inches x requested lengths. Great for large areas such as sports fields, parks, or golf courses.
Links
Tifway 419 Bermuda University of Tennessee
Note: Due to varying soil conditions and fluctuating weather patterns, it is impossible to offer general maintenance guidelines that are perfect for individual sites and situations. Please contact your local U T County Extension Office for specific questions.